Fondant Cakes
In addition to simple cakes, we specialize in artistic, sculptural, one-of-a-kind designs. We are frequently asked what is fondant and why use it? Fondant is rolled sugar and has a similar consistency to play dough. It has a similar taste to marzipan. Our fondant cakes have a very, very thin layer of this on the outside of our cake. There is also a thin layer of buttercream that acts as glue to attach this to our cakes. Fondant cakes are purely aesthetic. Certain designs will just look better with fondant. For those that choose this type of cake, please note that due to it's thin layer, you can simply peel is off before eating your cake!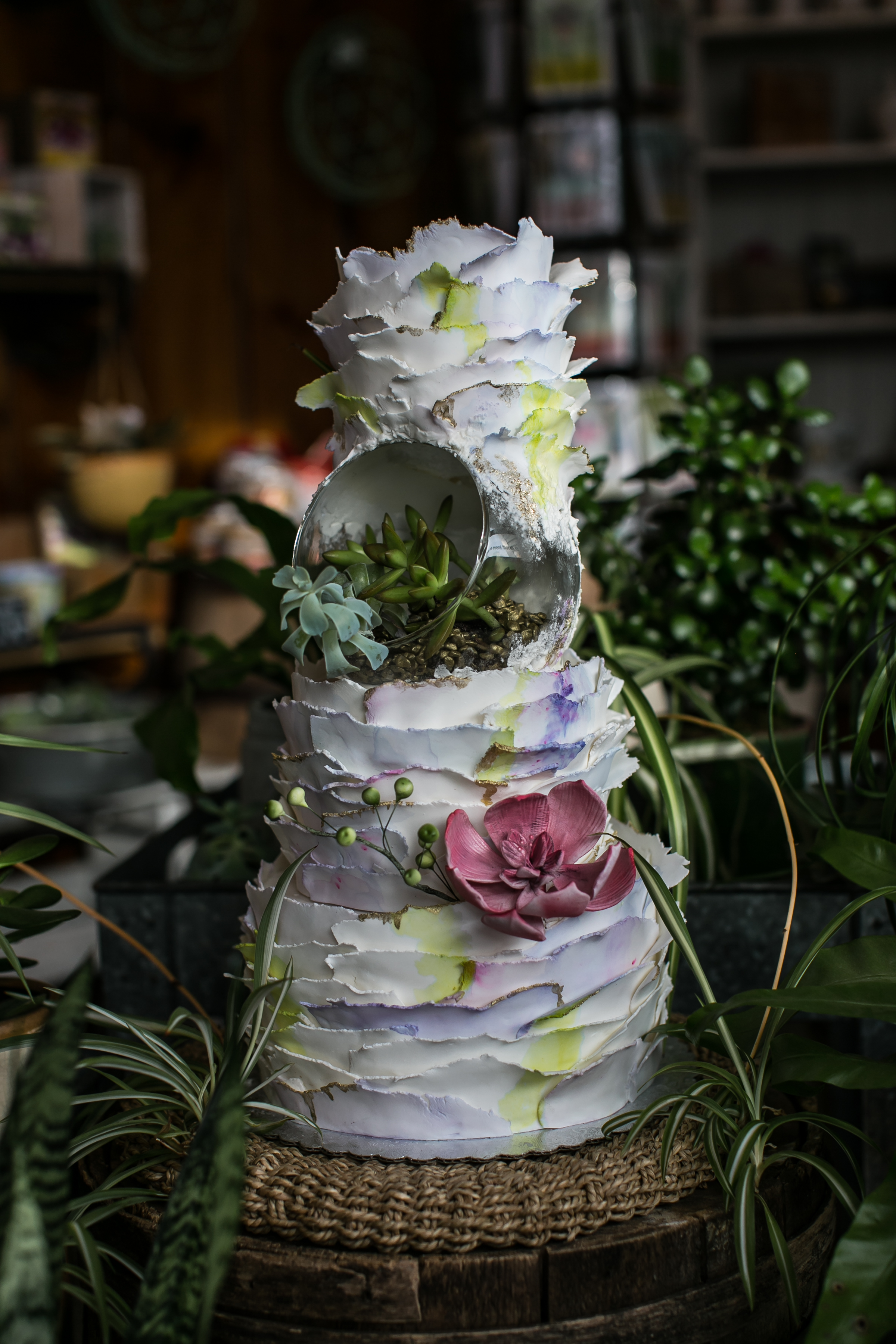 Themed Cakes
Special occasions call for a special cake! If you have a themed event coming up, we would love to design a special cake just for you. Themed cakes are priced per project depending on the design. Email us at cakes@autumnnomad.com to get additional pricing. Visit us on instagram @autumnnomad or @autumnnomadcafe to see recent themed cakes.
Simple Cakes
In our cafe, open Wednesday - Sunday, we offer a variety of whole desserts and simple cakes. Flavors and sizes change daily. We are able to write a special message on these as well! We recommend calling ahead and placing an order for a cake to insure you get the size and flavor you want. Contact us at cakes@autumnnomad.com to inquire about a cake. The more notice the better, but we will do our best for last minute orders.
Simple cakes are offered in a variety of options and flavors. Our basic pricing for simple cake with buttercream frosting:
$25 - 4 inch cake feeding 4-6 people
$35 - 6 inch cake feeding 6-8
$45 - 8 inch cake feeding 10-15
$55 - 10 in cake feeding 18-24
$75 - 12 in cake feeding up to 50
Single Layer Cakes and Cheesecakes
We offer a variety of bundt cakes, coffee cakes, ganache cakes, sweet loaves and cheesecakes. Pricing is based on flavor and size. Loaves, bundts, and coffee cakes start at $18. Cheesecakes typically start at $35 for 9in. Call us at 603-383-8227 to inquire.